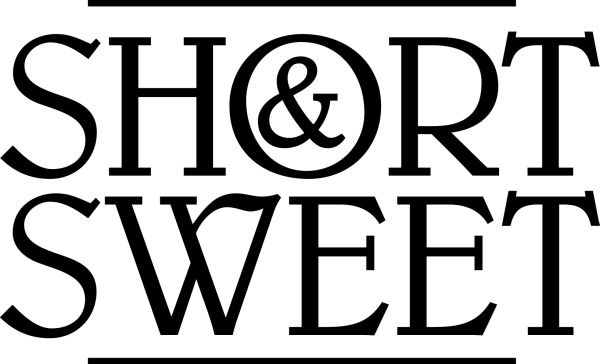 With flatter organizations, an increase in responsibilities and technology improvements, some of your potential attendees may feel they don't have the time for long, multi-day meetings or are inclined to catch the presentation in the comfort of their office via a webcast. In addition, with the emergence of Gen Y attendees who are constantly multi-tasking, long drawn out meetings can have the connotation of being boring.
But the overriding question is: How do you design a meeting that is long enough to meet the attendee's objectives but short enough to get them there and engaged? Here are 8 tips to make certain your meeting is the right length of time.
Short and Sweet Tip #1: Identify the core purpose of the meeting.
Do you really need to have a meeting or can your message be conveyed via an email or conference call? If a face-to-face meeting makes the most sense, attendees need to know the purpose, key takeaways, speaker bio, and time allowed for the meeting.
Short and Sweet Tip #2: Choose a presentation style that forces brevity.
You can be creative in your approach, but here are the 3 most common short presentation options:
Pecha Kucha is a presentation methodology in which 20 slides are shown for 20 seconds each. The total presentation is 6 minutes and 40 seconds.
Ignite gives presenters 5 minutes to speak about their ideas on 20 slides where each slide is displayed for 15 seconds.
TED

(

Technology, Entertainment and Design

) where

speakers are given 18 minutes to present their ideas in the most innovative and engaging ways they can.
If you have multiple speakers, be certain to load all the talks onto the presentation services audio visual equipment hours before the session starts.
Short and Sweet Tip #3: Load all the presentations onto mobile devices.
If you rent iPads, all the presentations can be loaded onto the tablet so attendees can review each presentation before the meeting and have their questions and comments prepared in advance.
Short and Sweet Tip #4: Give them a hashtag.
Having the ability to communicate via Twitter or another online community, will keep all comments, questions, and complaints in a central location so attendees do not have to be redundant. In addition, event organizers and speakers can answer those questions before, during and after the session to save valuable time.
Short and Sweet Tip #5: If you have multiple speakers for multiple days, consider a video wall rental unit.
A video wall is a great way for attendees to gather and catch videos of your speakers, check to see if there have been any last minute changes to the schedule, view the conference twitter feed, or obtain directional signage to each break-out session. This can be a gathering place for attendees before the meeting starts and during breaks.
Short and Sweet Tip #6: Provide plenty of networking time.
Hold networking functions before and after your meeting and make it mandatory for your speakers to stay during this time. Attendees can ask questions of the presenters in a more informal setting thus helping the attendee feel more connected to your meeting.
Short and Sweet Tip #7: Start and end your meeting on time.
Short and Sweet Tip #8: If you have breakout sessions for brainstorming, hire a professional facilitator to keep the conversation on track and on schedule.
AV Event Solutions can help make your next meeting short and sweet through their complete suite of interactive technology tool rentals, including iPads, video walls, and much, much more! Check out their express quote form to get started!