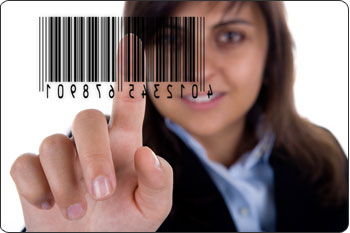 An event services company's dream is to hold a great event where everyone is extremely happy with the outcome. The attendees all rave about the event, the speakers can easily engage with their audience, the exhibitors are getting valuable leads and the sponsors are seeing real value in the dollars they spent.
A recent newsletter by etouches, an event software company, stated that technology on many fronts can assist event planners with this process. Many of us think of technology as a cold, hard piece of equipment that is a necessary evil in our lives. But what if you started to think about technology as the way to tailor and enhance everyone's experience at your next event? Can technology really do this? Yes it can — on so many fronts.
This blog will explore and position the highlights from the etouches piece, as well as, ways AV Event Solutions can assist you in technology options.
PRE-EVENT
According to etouches, the pre-event activation starts from the very first time a potential attendee encounters your brand. So from an event awareness prospective you need to do the following:
Make certain your organization's social profiles are complete and updated on a regular basis. Have your event or organizational logo prominently displayed on each channel. Consistency is the key to getting your attendees to feel comfortable with your company and event.

Build your online community.

Have every staff member, volunteer, sponsor and exhibitor ask their Facebook friends to like your fan page.
Follow your attendees on Twitter and ask them to follow you back.
Connect with all your event shareholders on LinkedIn.
Ask engaging questions and post relevant information about your event on all the social channels regularly — at least 2-3 times per week.

Post an attendee listing complete with social channels. Encourage attendees to interact with each other, make appointments and/or set up meetings.

Let attendees create their own personalized real-time agenda.
AT THE EVENT
Rather than having attendees stand in long registration lines, have them go to a computer kiosk

,

scan the barcode from their registration confirmation and print their badge.

If you rent iPads

, all your conference materials can preloaded onto the tablet

complete with the attendee's agenda, social backchannels, tailored meeting apps, reminders, and survey information. Encourage attendees to post regularly on their social channels.

Video Wall rental units can display multiple things that are going on in the meeting or be a viewing site for one large image. Attendees can view live streaming or prerecorded videos of speakers, learn more about the event sponsors, see real-time changes to the meeting schedule, and/or look at the Twitter feed from the event. Often times, this video is a gathering point for attendees before or after the meeting or during breaks.

RFID chips embedded in the badges can help event organizers track all the movements of the attendees and allow them to tailor the event more specifically to them in the future.
POST-EVENT
Based on the data you collected at the event and by reviewing online and website analytics, you should be able to start very tailored communication with your stakeholders. Keeping that communication line open all year long is the key to building better relationships, according to etouches.
AV Event Solutions has a slew of interactive technology tool rentals available to help you build those long-term relationships with meeting attendees. Check out their express quote page to get started on your journey!