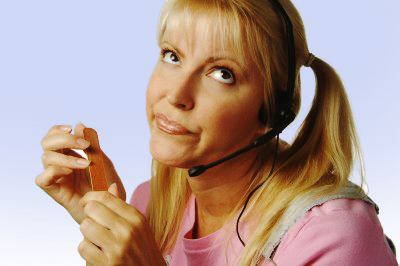 Have you ever called a company to ask a simple question only to receive the run around? Or have you ever gone into a store to purchase a product and the sales person knew nothing about it? Or even worse, has someone sold you something and you asked if the product had a particular feature — only to find out when you got it back to the office — it did not?
So, let me ask you a question: How well do your employees know your products and services? When was the last time you trained them?
Knowing a product, inside and out, is the key to adding value to a customer interaction. Because of the way we do business nowadays (online, over the phone, and face-to-face), EVERYONE in your organization needs to have in-depth product knowledge — no ifs, ands or buts about it. You can have the nicest people in the world working for you but without in-depth product knowledge, they are like zombies taking up space in your organization.
Below are 4 tips to make your training more effective:
Make sure all your employees know your products and services, inside and out. Test their knowledge with wireless audience response systems with pre- and post-training questions. Keep testing them periodically to make certain they retain this knowledge.
Employees should know the competitors' strengths and weaknesses and how your products align with theirs.
Have attendees role play problem customer encounters.
Train every new employee the same way, regardless of their experience level. They don't know your company culture or offerings. They may think they know — but it is from an outside prospective looking in.
Once employees are properly trained, it is important to see how well they retain the information. Employees should be re-tested randomly or have a secret shopper experience to see how well they perform. Consider utilizing computer kiosks if you run a retail operation and ask customers for their feedback about how well the employee knew the product offering.
Lastly, encourage employees to constantly "sharpen their saw". Employees that constantly learn about new product and service offerings, keep a leg up on the competition. Those who attend training sessions are the ones that are going to be the most valuable to you. As they acquire more product knowledge, they can start to see ways in which your own product offerings can be enhanced.
In a nutshell: Train, test, and train again. Simple tactics for a complex world but one that will give value to your customers. After all, isn't that what it's all about?
Let the experienced professionals of AV Event Solutions serve as your one-stop vendor for all your corporate and business event audio visual rental needs. Submit an Express Quote now and one of our expert Account Executives will respond within 4 business hours – guaranteed!