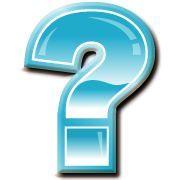 The selection of AV services, equipment, and personnel to set up and break down the equipment for your event is as important as the event itself. Below are some
Frequently Asked Questions (FAQs) posed by event planners
, including what Powerpoint presentation equipment is required for a meeting.
How do I rent AV equipment? What is the process?

At
AV Event Solutions
, you may call
1-888-445-9241
and speak to an Account Executive to determine your audiovisual needs, especially if you are unsure of what kind of equipment to rent. Or on the AV Event Solutions website, you may
request an Express Quote
detailing what type of equipment you need. In either case, an Account Executive will get back to you right away (within 4-hours guaranteed) to find out more details about your event. Once that is done, they will make recommendations about the type of equipment your event will need along with rental pricing. The AE will email you a quote to review and sign; once that is complete, the service is scheduled.
How do I know my request was received?
If you call AV Event Solutions and leave a message, your call will be returned the same day, followed by an email. If you send in a request express quote, you will receive an automatic confirmation email that your request is being processed.
How long in advance should I rent audio visual equipment?

Once you have your venue, date, and speakers confirmed, the next telephone call should be to your
audio visual rental provider
. Before calling them, you will want to obtain from the speakers a written form on the equipment they are requesting. On the flip side, don't wait too late! Many planners wait until many other items are completed before scheduling equipment and then are scrambling because the equipment they want is not available. Get your AV partner involved as early as possible.
What Powerpoint Presentation Equipment do I need?
For this type of presentation, you usually need a laptop, remote advancer, LCD projector and screen rental. AV Event Solutions recommends that you rent the laptop along with the other equipment to ensure compatibility with the system components. The type of equipment you rent will be based on the size of the meeting, lighting requirements, and they type of room configuration selected. In addition, if the presentation will be running video, you may wish to rent speakers for audio output.
What other types of presentation services audio visual equipment should I consider renting?
With a large meeting, I recommend that you look at having microphones, both for the speaker or panalists, as well as, for the audience to share comments or questions. The greatest presentation isn't going to mean anything unless people can hear the speaker.
If you are looking for California meeting equipment, consider renting from AV Event Solutions. They are a phone call or computer click away!