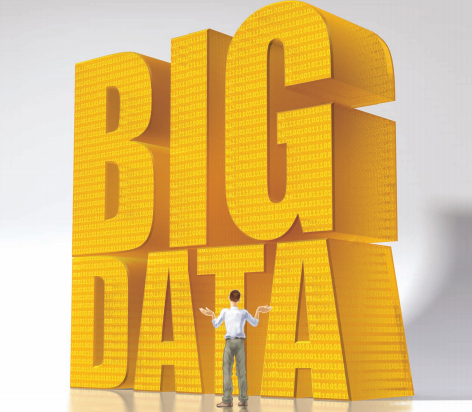 If you are like me, you have had a few brushes with the term "Big Data" over the last few months. And even though I come from a technical background, I have never really understood this concept — until now. Today's blog will explain what it is, how it works and why event planners need to pay attention to it at every meeting they hold.
WHAT IS BIG DATA?
Big Data is defined in the following way, as paraphrased from Wikipedia:
Big data is a collection of data so large and complex that it is difficult to process using traditional data processing tools. The challenges include capture, curation, storage,search, sharing, transfer, and analysis of this data which allows individuals to spot business trends, determine quality of research, and determine real-time conditions.
HOW DOES IT WORK?
The majority of the data that exists in the world today has been created over the last few years. Everything that is connected to the Internet — such as your smartphone, social networks and even your car — is constantly producing data and transporting it to the cloud in the sky.
The sheer amount of data could cause most meeting and event planners to simply ignore it because it is too big to tackle. But according to Brian Solis, Principal at Altimeter Group and author of What's the Future of Business: Changing the Way Businesses Create Experiences says that planners need to use Big Data to understand how attendees move through and are talking about their event.
WHY PLANNERS NEED TO PAY ATTENTION TO IT
According to Solis, technology is going to continue to evolve faster than our ability to adapt. That is why apps and hardware platforms come and go. However, three things are certain — attendees are going to be…
More connected
More empowered and
More informed
…as technology continues to improve and social channels and online communities become more mainstream. Planners will need to pay attention to what is happening in the digital stratosphere if they wish to stay on top of what attendees want and need.
WHAT CAN PLANNERS DO TO ENABLE ATTENDEES TO BE MORE CONNECTED, EMPOWERED AND INFORMED?
Rent iPads and pre-load social platforms onto them such as Facebook, Twitter, LinkedIn, YouTube and Foursquare. Encourage attendees to connect with each other at the conference and post information about what they are experience on their social platforms to their connections.

Crowdsource all or part of your agenda through an online community where attendees can suggest potential speakers and topics. Allow them to vote on their preferences. Once attendees are at the conference, encourage them to post regularly on their social channels and have speakers, sponsor, exhibitors and staff monitor the social channels regularly to respond to questions, concerns and complaints.

Continue to push data about your meeting or event out to social channels before, during and after the meeting so conference goers can feel they have the information they need to be better leaders within their organization.
AV Event Solutions, now part of the SmartSource Rentals family, is your national Total Technology Solution Provider! Give them a call at 888.249.4903 to get the process started!