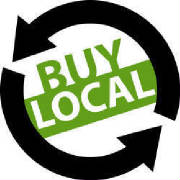 When planning your next meeting or conference, have you given consideration to staying home instead of traveling to a destination far, far away? While we have all heard of the initiative "buy local", have you ever considered what impact your meeting would have on the local economy? This blog will explore the "plan local" concept and some of the reasons why it makes sense.
WHY PLAN LOCAL?
When you plan a meeting, convention, or special event, right in your own community, you are helping to keep individuals employed and generate tax revenue for the local and state economy. Here are some of the entities who benefit from local meetings:
Caterers
Retail Establishments
Restaurants
Attractions
Entertainment Venues
Golf Courses
Gambling Establishments
Parking Garages
Local event meeting services partners have knowledge of the event space. Most likely your local suppliers have been in the hotel, convention or conference center many times before. They know the "lay of the land" and are happy to help you navigate through it.
When your needs shift, they can react quickly. You need another sound and lighting rental unit? More iPads? No problem for a local AV company, who has the inventory on hand to deliver quickly. The local CVB can also help you with additional hotel space or working with DMOs for guided tours of local attractions.
You avoid transportation and shipping costs. By having attendees travel to the conference via car, subway, or train, you are avoiding a large expense and headache of getting individuals from the airport to the meeting. In addition, you are not shipping meeting materials and interactive technology tool rentals, which can be heavy and very expensive to ship to the meeting location.
With little lead time for your meeting, planning local is probably your best option. If your meeting is scheduled 30 to 60 days out, you will be able to deliver a fabulous event by working with your local suppliers and partners. After all, you probably know them through professional organizations such as MPI, PCMA, or ISES. Being able to pick up the telephone and tell them what you want is going to save you a lot of time and energy — versus evaluating RFPs — because you already know each other.
"When a business invests in their local community, it shows leadership, dedication, and pride," said Liron BenDor Applebaum, Vice President of Marketing at Overland Park Convention & Visitors Bureau. "All of these are important for community stakeholders."
If you are event planning in California, look to AV Event Solutions when selecting a rental company. Their local experience servicing the event industry and expansive inventory of technology rentals makes them a great choice. Contact them today for more information!