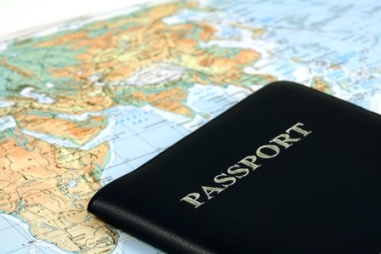 On January 19th, President Obama signed an Executive Order pinpointed to increase international travel to the United States from 3 primary countries: China, Brazil, and India. What does this initiative mean for the event meeting services industry? Here is a breakdown of the Order and how it will translate into benefits for meeting planners and suppliers.
Currently, the U.S. travel and tourism industry represents 7.5 million jobs of which 1.2 million of those positions support international travel. It is expected that through the implementation of this strategy, 1.3 million more jobs will be created and $860 billion will be added to the economy over the next 10 years.
John Bryson, Secretary of Commerce and Kenneth Salazar, Secretary of Interior are going to co-lead a task force to develop a National Travel & Tourism Strategy. This task force will focus on promoting our national parks, wildlife refuges, and historical sites as travel destinations. In addition, eco-tourism and outdoor recreation will be a part of their focus.
Hillary Rodham Clinton, Secretary of State and Janet Napolitano, Secretary of Homeland Security are in charge of:
Increasing non-immigrant visa processing in China and Brazil by 40% this year by ensuring that 80% of these visa applicants are interviewed within 3 weeks of receiving their application. Currently, the average wait time for interviews is 11 weeks.
Expansion of the Visa Waiver program to Taiwan, which allows travelers to undergo background checks while in their home country and then breeze through customs because they don't require a visa. These stays must be for under 90 days.
John Bryson, Secretary of Commerce will be establishing and maintaining a publicly available website with key information to assist travelers in understanding the visa process and entry time into the United States.
Lastly, the President has appointed 32 private sector CEOs to the U.S. Travel and Tourism Advisory Board for 2012-14. Their task is to address and make recommendations about:
Travel Facilitation
Visa Policy
Improving the International Travel Experience
Aviation Security
Energy Security and
Crisis Communications
What will this mean for the event meeting services industry?
More Jobs in Every Sector. More jobs in the CVB, hospitality, and supplier market — including event audio visual rentals.

More Money Infused in the Local Economy. The average Chinese tourist spends $6,000 on their US trip while the average Brazilian spends $5,000, according to the U.S. Department of Commerce. Think about that impact times 200 or 2,000 nationals in our country from an international conference.

Our National Parks will get economic boost they need. With the focus internationally on our national parks, many of the hotels and lodges on location will receive the dollars they need to keep the parks prestine and beautiful for all to enjoy. In addition, the parks make great locations for small to medium sized events.

CVBs and DMOs can start to focus their attention on China, Brazil, and India. Nationals from these countries contributed $15 billion and thousands of jobs to the U.S. economy in 2010. With visa processing improvements, CVBs and DMOs should spend time in these countries marketing the US over Europe as a meeting destination.
Are you event planning in California? AV Event Solutions is ready and willing to help you with any of your audio visual needs. Give them a call today at 888.249.4903!