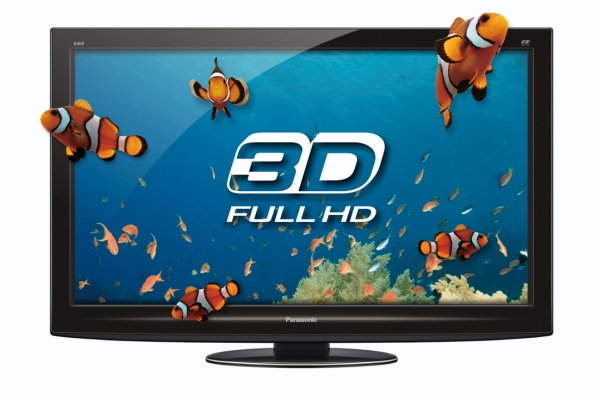 3-D projection mapping, high-resolution HD projectors, and sharkstooth screen rentals. Wondering which of these technologies you should use at your next event? Before you get all caught up in the oohs and aaahs of this new technology and all they have to offer, it is best to answer the following questions about your event:
What is your message and how will this new technology help you convey it?
What is your meeting's theme?
What is your AV budget?
Let's analyze the in's and out's of each of some of these advanced options:
HD plasma displays can be used to replace traditional screens. They can be used to display videos and Powerpoint presentation. The quality of the display is great and can be seen even from far away. You will see this technology more and more in meetings as the price point continues to decrease over time.
Sharkstooth scrims are 70% transparent and allows you to project images and make images look like they are 3D, with no glasses required.
LED light equipment rentals can be used to add highlights to the stage. Panels of LED displays can be linked together to create giant canvases that can change as your speakers change.
3D is cool, just like the movies. There are 2 options with this technology: 1) 3D projection mapping is very expensive but attendees do not require glasses to see the images. 2) 3D LCD projection that require attendees to wear glasses that can cost $1-2 per attendee.
However, whatever 3D technology you choose, remember 3D implementation can be expensive because a creative team is needed to develop the presentation and you need to give them a lot of lead time to produce the presentation and video.
DL3 is a LCD projector that is hung from cables and allows you to use digital content and make colleagues and split off images and move them to anywhere in the room.
Sound and lighting rentals can look rather advanced, but just using creative sources make your event shine.

You can have an inexpensive laser show by using a rotating disco ball. A great sound mixer can add digital music to create ambiance to the event.
In summary, there are a lot of advanced technology options available in the marketplace and there will continue to be more in 2012 and beyond. The question you need to ask yourself is which interactive technology tool rentals are going to bring your message home to your audience and within budget. One other thing to consider is if your attendees are going to wonder if you "wasted" monies on unnecessary technology when that same pool of money could have been used for top-notch speakers.
Are you event planning in California? Look to AV Event Solutions to provide you with state-of-the-art technology options within your budget range. Give them a call today!