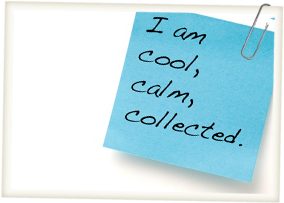 Imagine this: You have hired a fantastic speaker and he is 20 minutes into his presentation. You could hear a pin drop in the meeting room full of 300+ attendees. People are leaning in, attentive and fully engaged.
And then it happens. The PowerPoint presentation equipment acts up. The screen freezes or the bulb dies. The mic goes in and out. The speaker becomes distracted and starts to choke.
This fabulous and expensive presenter is having a meltdown right before your eyes. The audience is now disengaged and you are running around like a chicken with its head cut off. As you become more upset, so does everyone else in the room, including the attendees.
After the chaos dies down, you vow to never let this happen again. So what can you do to make certain it doesn't? Here are 5 tips to help prepare you for the worst and keep you calm during any presentation problem situation.
Tip #1: Give the AV rental company plenty of time to set up, test and work with the presenter before the talk begins.
Having the AV set up and tested 2 to 3 hours before the talk and then requiring the speaker to be there to test and run through everything at least 1 hour before, should be written into every contract. Too many of these problems can be avoided by simply testing and making certain the speaker and event meeting services organization know what to do and who to turn to — quickly — if there is a problem.
Tip #2: Have an onsite support system in place.
Having an AV technician in the room will allow any problem to be handled effectively and efficiently. If there are several breakout sessions at the same time, hiring an AV Project Manager to work with you on the needs of the entire conference is highly prudent. The key is to have a communication process to solve issues quickly and with minimum session disruption.
Tip #3: Have a back up for your back up.
When renting audio visual equipment, ask your partner to have back up equipment and supplies onsite, in case of equipment failure. However, sometimes on those very rare occasions, the back up system will fail, so having a hard copy of all the presentations or alternative backup systems is wise.
Tip #4: Ask the speaker to number their slides and know them inside and out.
Hiring a speaker that knows their presentation "cold", is a great benefit if the audience wants to know something 20 slides into the talk or something happens to the presentation services audio visual equipment. By knowing the presentation and what slide the information is on, allows the speaker to easily move to where the audience is, especially if the AV technician is advancing the slides.
Tip #5: Learn from your mistakes and close calls.
Have a post-con with your AV team after the meeting is concluded to find out what happened, how to avoid it next time, or what could be improved upon for the next meeting is instrumental to keeping you calm and collected in the future.
Are you event planning in California? Call AV Event Solutions for state-of-the-art interactive technology tool rentals and experienced AV technicians and project managers!