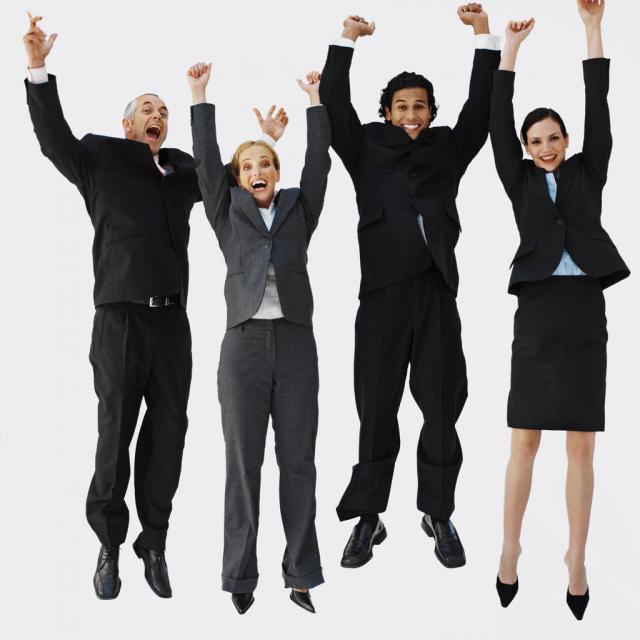 Are your meetings and events snoozers? There is no reason they have to be! Here is a timeline and list of some ideas that you can utilize as you plan your meetings in 2011 and beyond.
3 Months to 1 Year Before Event

Appoint a "Director of Fun". This person will have the responsibility for:

Dreaming up activities for the attendees
Bringing in "fun" items, such as interactive technology tool rentals
Selecting the Theme for the Event
Matching Food with this Theme
Selecting Decorations and Music that Match the Theme
Implement games and interaction into the event. Here are two easy ways:

NAME TAGS – Prepare all name tags and put them in a box. As people register, have them choose a name tag but make sure it's not their own. When everyone is present, ask attendees to find the person whose name tags they drew, introduce themselves, and find a few interesting things about the other person. When everyone has their own name tag, each person in the meeting will introduce the other person and mention something interesting about them.

TALK-SHOW – Have speakers act as guests, attendees are audience members, and the facilitator will be the talk show host. The host will encourage the audience to ask questions and share their opinions via interactive technology tool rentals.


Games are meant to keep people interested in the topic. Whenever possible, try and include one or more of the following:

Hands-on Activities
Live Demonstrations where the Attendees can Participate
Role-Playing
Skits


Review your FUN Budget and get it approved by Management. Try to determine what things are free and cost out other items. It is important to gain management approval early.
1 to 3 Months Before Event
Create brainstorming sessions within the event. Have networking tables dedicated to specific topics and have a facilitator dedicated to each table, who can take notes about attendee input. Via Social Media, ask attendees beforehand what topics they would like to discuss with others.

Announce contests to generate ideas. Try and get as many fun ideas as possible and let attendees know what the prizes will be. Let them know winners will be announced at the event and you have to be present to win.
7 Days Before Event

Provide attendees with the event agenda, including meeting topics and speakers. Using Social Media tools, allow attendees to tweet the speakers with questions or comments before the event.

The Day of the Event
If your meetings or events tend to be dominated by a few people, rent iPads so attendees can make comments or ask questions anonymously.

Attendees will have more fun at meetings if they feel a sense of positive engagement in the process. Make it clear that attendees have a hand in the meeting by utilizing mobile applications and/or wireless audience response systems.

Make PowerPoint interesting. Going through a lot of slides with little interaction can cause a snooze fest at your meeting. Get instant feedback and interact with your attendees by using an audience response system rental.

Provide frequent breaks. No one should be sitting longer than 50 minutes at a time.

Offer prizes at each session to encourage attendee participation.
There are no rules that say your meetings have to be boring! Think outside the box and let AV Event Solutions help bolster attendee fun at your next event.