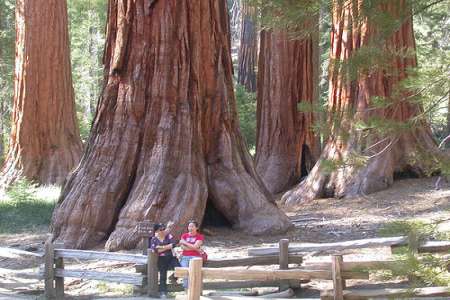 Did you know there are 391 United States properties that are part of the National Park System that encompass 84 million acres of land and 4.5 million acres of waterways?
When planning a small to medium sized meeting or corporate retreat, you might consider hosting it at a National Park.
Here are some reasons to consider for having a meeting at one of America's treasures.
They need your business. Parks rely on meetings and events to stay solvent, especially during the off-season. The future of many parks is in limbo due to tough economic times.

National Parks provide the "wow" factor. Parks like Yosemite National Park offer backpacking, biking, hiking, rock climbing, ranger-led programs and much more. The surroundings are often breathtaking in and of themselves. Most PowerPoint presentation equipment works well in an outdoor environment, allowing for attendees to enjoy the great outdoors.

They are great venues for team building. "The team building events we create take full advantage of the experience of nature, silence, and the beauty of national parks," said Trent Schulmann, Owner

at

Experienca. "They are learning lessons from nature that can apply to their lives both personally and professionally."

National Parks enforce a "green" message. Parks represent conservation, preservation, and sustainability. Ask park management what measures they are implementing at the park's lodges and meeting facilities to enforce corporate social responsibility.

Give attendees time to experience the destination. Many parks are very large and require a lot of time to explore. Don't shortchange your attendees; give them ample opportunity to explore and take in the surroundings.

Coordinate travel needs for attendees. Most National Parks are not near an airport or any sort of transportation hub. When considering a park, give attendees ample time to get to and from the location without feeling rushed. If appropriate and in the budget, arrange for shuttle services to and from the airport.
AV Event Solutions is a California event equipment company that can provide audio visual equipment at any of the National Parks in California. Give them a call or fill out the quick RFP form on their website today!