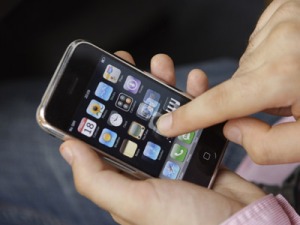 Last April, the Newspaper Association of America (NAA) took a huge, albeit, unexpected step to embrace smartphone technology. At their annual conference mediaXchange they partnered with Handmark, a media company that specializes in mobile applications for publishers and media companies, to develop a custom application for the conference. This application was free to the attendee and could run on any iPhone, BlackBerry, Android, or Windows Phone smartphone.
The application provided attendees with instant access to:
Latest conference news and information
Program Agenda
Speaker Bios
Exhibitor Information
Live Twitter feeds
Up-to-the-minute Tweets within the NAA Community
Of the 1,300 conference attendees, 48% downloaded this application. (This is in line with the estimate that roughly 50% of all phones in the U.S. are smartphones.) Of attendees that downloaded the application, headlines were viewed 25,000 times and attendees clicked and read the full description of a breakout session 6,300 times. There was an average of more than 40 interactions per user.
The custom app was developed as part of the sponsorship program so, there was no cost to NAA. However, NAA had to come up with a promotion strategy as part of their agreement. In order to promote the mobile app, the association used the following tools before the conference:
Once the attendees were on site, the conference services organization promoted the application by:
Putting it on the front page of the printed program
Banner Advertising
Pre-session video loops
Daily emails to attendees
"Digital and mobile innovation was a key topic at this year's conference and we wanted to offer our own mobile app to provide attendees with fast and convenient access to conference information from their pocket," said Kevin McCourt, NAA's Vice President of Advertising and Exhibit Sales. "We want to do everything we can to get members involved in new technologies and help them stay on the cutting edge."
"It is fantastic to see organizations like the NAA embracing mobile technology and promoting discussions about mobile innovation among executives in the publishing industry," said Evan Conway, Executive Vice President of Marketing with Handmark. "Mobile applications deliver the next great customer experience for readers and revenue source for publishers and media companies."
According to attendee surveys, the mobile app was the second most important tool, after the website, for planning their mediaXchange conference services experience. NAA plans on utilizing mobile applications again in 2011.
AV Event Solutions, a California meeting equipment company, is here to help with your mobile needs at your next meeting or conference. If you are looking to rent iPads, rent Tablet PCs, or Laptop rentals, AV Event Solutions is just a click or call away!