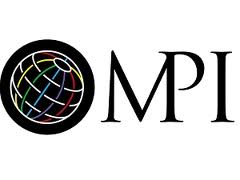 Meeting Professionals International
(MPI) is conducting their World Education Congress, which will be held July 23-26 in Orlando, in a very unusual, yet attendee focused way this year and they are hoping it pays off with attendee growth and satisfaction.
In order to develop their agenda for the congress, they crowdsourced the 3-day agenda through a Meeting Madness Session Contest held in March and April. Similar to College Basketball's March Madness, this contest had 22 session ideas in each bracket. MPI members could vote each week on the best sessions in a head-to-head match. That winner would move on, until the best idea became the session of choice.
In order to make the on-site conference more engaging, MPI is implementing the Daily Download. This is meant to elevate the attendee experience by allowing peer-to-peer learning and discussion about that day's sessions. The Daily Download will occur at the end of the conference day in a more casual and engaging setting.
This is also beneficial to speakers and facilitators because attendees can engage with them in peer setting and the speakers can receive direct feedback about their topic.
"For attendees looking for the most efficient way to connect on-site, Daily Download is the place to be to transfer insights and elevate your daily learning. In addition to learning, Daily Download provides the chance to network based on session topics of interest. We expect this to be one of the most popular times of the day," said Diana Rogers, Director of Professional Development at MPI. In addition, attendees can network about a session whether they were there or not.
Are you event planning in California? AV Event Solutions can provide your association with the following interactive technology tool rentals to make your next meeting very interactive:
iPad, iPad2, and Tablet PCs
Touch Panel Kiosks
Laptops
Wireless Microphones
Large Screen Rentals
Give them a call today and learn what they can do for you!