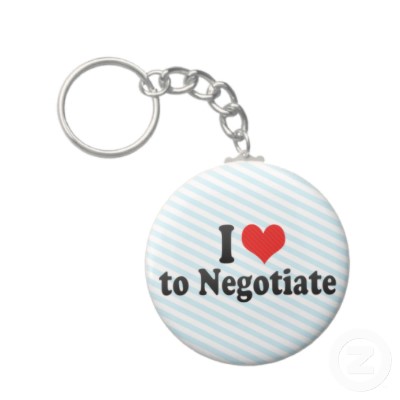 Negotiating with a supplier can be tricky. Event planners are out to save the most money for their clients, and suppliers (such as hotels, AV companies, and caterers) are trying to make the most profit at the event. Is there a middle ground? I would argue yes, but it requires some flexibility and patience from both parties.
Here are some tips to make your next contract negotiation a little easier:
Be flexible with your conference or meeting dates. Every company has "marginal" seasons or dates when their product or services are in the lowest demand. Find out what days of the week, months, or time of year are the slowest for your supplier. Try and schedule your meeting during that time, but be aware of what your audience wants too.

Go to the Audio Visual company website. Look at each of their pages and then call the 1-800 number. Talk to one of the Account Executives and find out how long they have been in business, a general idea of what kind of rental equipment they have, and the type of events they service. Confirm their slowest time of year.

Negotiate a multi-year or multi-event contract with the same event rental services company. Look at your AV plan throughout the next 18 months and beyond. Can you rent from one AV company? If so, you are in a great position to negotiate a discount. In addition, if you have multiple events over multiple years, a 3 or 5 year contract will give you the greatest leverage.

Understand your AV company, inside out. Make certain you have the conference equipment rental company send you the following:

All pertinent information about the organization
Policies and regulations
A listing of all their interactive technology tool rentals
Pricing structure, including all labor charges
Sample contract
Contact information

Go to the Audio Visual firm for a site visit. Pay close attention to everyone at the company and take notes of your visit. Meet the technicians that will be on-site. See the equipment you will be renting. Ask a lot of questions and make certain they get answered.

Make certain the AV company is carrying the right amount of insurance and they are bonded. Make certain you get a copy of their insurance and bonding and it is current.

Before signing the contract, read it at least 3 times. Make a list of any desired changes, deletions, or additions and go over those with corporate audio visual firm. Explain why you are asking for these changes. Be flexible and know you will not get everything you ask for, but you should be able to reach a compromise.

Negotiate the ability to inspect the AV equipment before setup and at strike time. Verify that everything is in good working order, it is the equipment you ordered, and note any damages at setup (if there are any). This will save you any headaches, especially if you are having the equipment dropped off and picked up later.
AV Event Solutions
, a California event equipment company, is ready to be your next audio visual partner! Give them a call today!