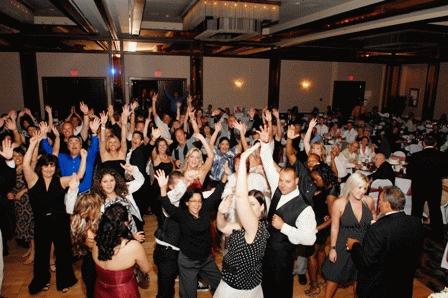 So you have the responsibility to put together the company holiday or year-end party. Below are some things you may wish to consider as you go about planning this festive event.
First, look at last year's numbers. How many people came to the holiday event? How much money did you spend on food, beverage, entertainment, audio visual, and location? If it is all broken down, great! Plan accordingly and get the budget approved prior to planning the event.
Second, what can be improved from last year? What did the employees think of the event? What was great and what was flawed? I attended a formal corporate holiday event and the temperature in the room was 60 degrees! While I was freezing in my sleeveless dress, I noticed many other women were as well. I attended an event the year following where the music was so loud the employees could not socialize unless they screamed or spoke into each other's ears. In both cases, people left early and it definitely impacted the "fun" factor.
Third, who is going to be invited to this event and what is the purpose? Is this an employee only celebration? Employees and significant others? Families? Clients? Determine exactly who will be invited to your holiday party and the purpose. Is it to recognize and appreciate your staff? Your clients? Both?
Fourth, determine where you want to hold the event. In order to save money, many companies hold the event at their location. However, take into consideration the total attendance and plan accordingly.
Fifth, what kind of food and beverage are you offering? Is this going to be a sit down affair or just appetizers? What about alcohol?
Sixth, what can you do to kick it up a notch? One thing to consider is expanding the budget by renting audio visual equipment. There are many ways to make your event more special and visually appealing. Below are some suggestions to consider:
· Music or Entertainment: Should you have it? Should it be live or recorded? Background music or for dance party atmosphere? How many hours? There are many choices in this arena, so carefully exam your budget. A couple of inexpensive but fun options may be: a Karaoke machine if you think your attendees might like to sing or putting together great music on an iPod and renting a sound system to amplify the music.
· Microphone and Stage: If you are having a large event and want to make several announcements or give out year-end awards, a microphone and stage is very important so everyone can hear and see the celebration.
· Light Equipment Rental: Lighting can create warm and inviting ambiance at the party. It can be used to spotlight someone getting an award. Dance floor lighting can provide more fun while your attendees are on the floor!
· Projector and Screen Rental: Powerpoint presentation equipment can be used as "A Year in Review" tool highlighting photos, video clips, and significant events and people that have made a difference. These types of presentations are often welcoming to the attendees.
AV Event Solutions offers all types of sound and lighting rentals, projector and screen rentals, wireless microphones, and so much more. We are ready to make your holiday party a blast!