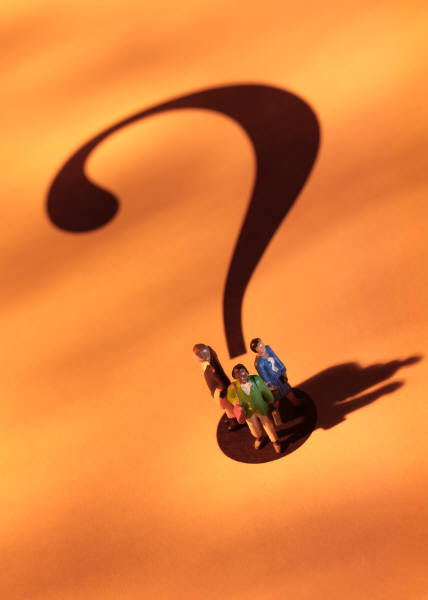 Technology options are growing at the fastest rate in history and it appears there will not be a slow down anytime soon. While hardware platforms may stabilize — apps, social channels and online communities–  are going to continue to change and evolve. So, how does a meeting planner keep up with all these changes?
Jackie Mulligan the Director of Enterprise and Principal Lecturer at the International Centre for Research, Reinhold Behringer a Professor of Creative Technology, and Samantha Dixon recently came us with a flow chart about the 7 questions you should ask when exploring technology options. Below is a more in depth review of two of the questions.
Why Should Your Meeting, Event or Trade Show Invest in Technology? 
"Wow" Factor. Touch screen technology whether it be wall-mounted or you rent iPads, provides attendees with hi-resolution videos, photos and graphics that can bring your message to life.
Efficient and Saves Money. Loading your conference binder onto a tablet will not only be more efficient, but it will save your organization money in the areas of writing, printing, shipping and storing printed material. If last minute changes or typos are found, no problem! They can be changed digitally within minutes.
Reduces Carbon Footprint. Technology is becoming more efficient all the time and mobile devices, such as tablets and smartphones, take a fraction of the energy of a laptop. In addition, the process of loading information onto the cloud reduces the processing of paper, printing and the potential waste into a landfill.
Enhances Communication. The ability to livestream speaker video onto the trade show floor via a video wall rental unit and mobile devices allows attendees to feel connected no matter where they are. Attendees can network digitally as well as obtain instantaneous messages about the conference from their mobile devices.
Increases Flexibility. Need to move a meeting location, change hours or extend a networking event? No problem with technology! This can be displayed on digital signage or sent via an alert to attendees' smartphones.
Meet Attendee Requirements. Most meeting participants are demanding fast and secure Wi-Fi access because they will need to remain connected to the office at times throughout the conference. In addition, they expect the Wi-Fi to be available regardless of application bandwidth demands on the network.
Should you Rent or Buy Technology? Here are the questions to ascertain:
What is the Total Cost of Ownership? In other words, determine how often throughout the year are you going to use the same technology for your meetings or events. If your meetings are national in nature, you also need to determine the shipping, drayage and maintenance cost of such equipment versus renting what you need when you need it.
Will you be able to keep up-to-date? Most organizations need to depreciate their equipment over a 3-5 year time period. Is your organization in a position to buy new technology every 3-5 years or even sooner if your meetings demand it?
Does your organization need or want the depreciation and tax benefits? Ownership does lend itself to tax benefits to an organization, however once you set up the depreciation schedule, you need to stay with it. Obviously, with renting you don't need to worry about any of this.
Does your organization have a place to secure, maintain and service your equipment? If you purchase the equipment, your organization needs a storage space that can be adequately secured. In addition, you will need someone on staff to maintain your equipment.
Make your life a whole lot easier by renting audio visual equipment from AV Event Solutions! Check out their express quote page to get the process started!