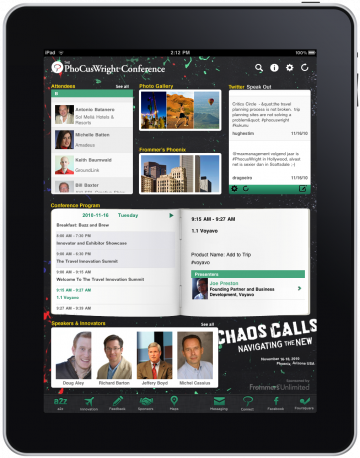 BizBash Magazine highlighted three companies that used Apple's iPad uniquely and creatively in 2010. Today we are going to highlight those three organizations and give you food for thought about adding iPad rentals into your 2011 events.
In August, Lexus held a three day product launching event in Toronto to unveil its new hybrid car. They utilized iPad demonstrations and allowed attendees to offer feedback with their impressions of the vehicle through these interactive iPad stations. "We wanted to leverage some of the technology that exists today because we feel the vehicle is very advanced. It blends well, the technology within the display and the luxury of the vehicle," Octavio DaCosta, national manager with Lexus Canada said.
Passersby could watch video footage providing an overview of the vehicle on an iPad, could map out a ride throughout the downtown core, and had the chance to create a digital image using their own photo, which was then delivered via email. By doing this, Lexus created a marketing database without having to ask for the attendee's email directly. Very clever! "We were pushing the limits of the technology and finding new ways to use the technology," Tammy Bowman, executive producer of the show, said of the iPad applications. "We wanted everyone to come and engage with it, enjoy it, and have something to take away digitally."
When Lexus held their product launching event in the US, they created a 9-by-9 foot video wall of iPads and iTouch screens in order to present interactive information about their new hybrid vehicle.
Heineken kicked off a national Inspire Tour last summer.  Each tour had a Heineken Wisdom Wall that asked attendees the following question "What inspires you?".  Guests were able to post their inspirations via an iPad or laptop rental and have them displayed on the Heineken Wisdom Wall.
AOL staffers used iPads to check in attendees at the daylong Partner Summit in New York last April.
Future Uses of iPad
Corbin Ball, of Corbin Ball and Associates, believes the iPad will continue to grow in use for 2011. Because the iPad is highly portable and easy to input while standing or walking, it is a natural in the event meeting services industry. According to Ball, some of the areas he can see the iPad being used in are:
·         Attendee surveys
·         Lead qualifications
·         Interactive displays at booths (such as the Lexus example)
·         View streaming event video
·         Distribution and annotation of session handouts for attendees and
·         Online registration
He also believes many vendors who currently have mobile applications will develop them for use on the iPad because of its bigger font capability.
Wondering where to rent iPads? Look no further than AV Event Solutions, your California event equipment supplier.