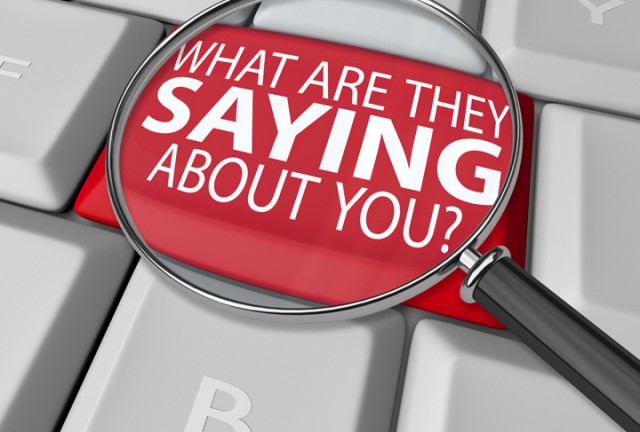 Have you ever tried to assess what turns a good company into something great? The Reputation Institute conducts an annual global survey of more than 150,000 ratings collected from about 47,000 consumers and has determined that reputation is impacted more by what you stand for than what you sell.
So, who's at the top and what can an event services company learn from these reputation leaders? This is the focus of today's blog.
BMW, SONY, Disney, Google, Apple, and Microsoft are all in the top 10. Here's what they all do to set themselves apart from the rest of their competitors:
#1: They produce forward-thinking products that have emotional and rational appeal.
Think iPad. Everyone wants one. Why? Because it is cool and fun — but it also has thousands of apps. It is constantly being updated to appeal to our emotional wants and because it has a solid price point, people can afford it.
What is the forward-thinking product or service your meeting is producing this year? How will it meet the emotional and business needs of your attendees?
#2: These organizations are recognized for their sense of prestige associated with their brand.
Think BMW. What images immediately comes to mind? Classy. Well-built. A car worth owning. People looking at your car, as you pull out of the parking garage, filled with a little envy that they don't own one.
Is there a sense of honor and prestige associated with your event? How can you make attendees feel a little more exceptional by attending your conference? Are you showing a consistent branding of your conference material, your staff, and through your interactive technology tool rentals?
#3: These companies practice Corporate Social Responsibility.
They make it a regular practice to implement green policies, reduce their carbon footprint, and give back to their communities.
How are you "greening" your meetings? For good practical tips on this, check out our blog "Rethink, Reduce, Reuse, Recycle, and Rent". Can you set up ways to give back to your community — right within the meeting structure in order to engage attendees?
#4: The top organizations practice transparency.
Think about Disney. Did you know that Walt Disney often walked around Disneyland and if he saw an employee acting in a way that was unprofessional, they were fired on the spot? Corporate leaders that are in touch with what their employees are doing (or not doing) are more likely to run an organization that "practices what it preaches".
Do you know what your sponsors, exhibitors, and attendees really want? Be transparent by providing wireless audience response systems for your attendees to give you feedback about your event. And then let them know your organization is going to improve the process…as quickly as you can. If you rent iPads with social access, you can set up a hashtag or Twitter handle for your event that will allow attendees to give you real-time feedback, make comments, or ask questions about the conference.
A positive reputation is something every event meeting services organization aspires to have –including AV Event Solutions! How is your organization enhancing the reputation of the meetings industry? Let us know by posting your comments here or on our Facebook Fan Page.