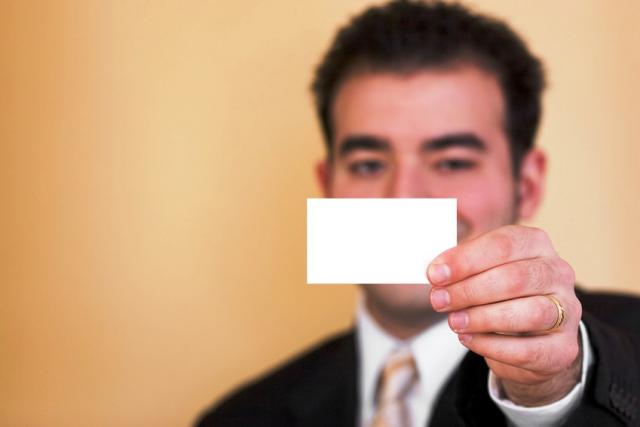 If this quote is true:
"80% of success is showing up." — Woody Allen
Then, would it not also hold true that:
"Success comes from taking the initiative and following up… persisting… What simple action could you take today to produce a new momentum toward success in your life?" — Tony Robbins
However, rather than automating your attendee leads, you and your team decides to "pow-wow" after the meeting and take notes on 100s of crumpled up, coffee-stained business cards you have gathered over the course of the 3-day conference.
"What did John Doe from XYZ company want to know?" one of your teammates asks.
Everyone discusses it and no one can remember who he was or what he wanted. So, his card goes into the general email blast pile and instead of following up with John on the information he needed, that lead becomes cold and is most probably lost to your competitor.
Hence the need for an automated
Lead Retrieval System
for your booth. By scanning the attendee's bar coded badge or a magnetic strip card, you can gather basic information about the attendee in a fraction of a second. Here are
some of the other benefits of a Lead Retrieval System
:
Once you gather the basic information and what the attendee is interested in learning more about, you can easily organize the data and import it into a spreadsheet or database software for sales reps to follow up on after the conference is over.


Because Lead Retrieval Systems work with most CRM systems, you can assign which rep will follow up with the attendee after the show and have a process to see when and how often they followed up with each lead.

A Lead Retrieval System will help your team close business started on the show floor because the data will be correct and the follow-up will be timely and tailored to the attendee's need.
Shoo out the old way of gathering leads and welcome the new way with Lead Generation tools from Smartsource Rentals (the parent company of AV Event Solutions). With 20 locations nationwide, they can provide you will all your technology needs including kiosks, touch panel displays, charging stations, and iPads. Give them a call at 888-249-4903.